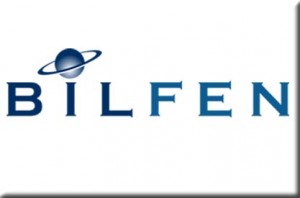 Established in 1988, Bilfen Primary Schools is the leading private k-12 primary school in Turkey.  The company now boasts 9 high schools, 17 primary schools, and 35 nursery schools based mainly in Istanbul but also with branches in Ankara, Izmir, Antalya, Bursa, Kayseri and Iskenderun.

---
Qualified and experienced native speakers and Turkish nationals are invited to apply.
Teaching positions are available in various locations from Kindergarten to High School.
Instructors are expected to work as part of a dynamic team with a commitment to continuous improvement and high quality in the learning outcomes.
A normal week is Monday to Friday 8am to 4:30pm with an early finish on Fridays.
A typical teaching schedule is 28 units of 35 mins per week.
Applicants should meet most, preferably all, of the following requirements:
• A University degree and a CELTA qualification
• Knowledge of current ELT approaches, curriculum, materials
• Experience in teaching in a primary school
• Commitment to professionalism with strong work ethics, attention to detail, ability and willingness to learn and take initiative
• Highly organized, task-oriented, and computer literate
• Familiarity and willingness to blend technology into language teaching
• Ability to work both independently and as a team member in an innovative environment
Salary and Benefits
A very competitive salary paid for 12 months of the year

Flight costs refunded

Temporary accommodation on arrival for all (certain campuses also offer free teacher accommodation)

Airport pickup on arrival

Paid holidays

Work permit provided

Government health care provided

Free transport to and from work

Free food
Bilfen Primary Schools were established in 1988.
---