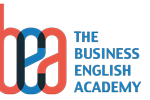 Established in 1999, the Business English Academy (BEA) is the leading supplier of corporate language services in Turkey. Since 2010 we have also had our own school in Mecidiyeköy, Istanbul teaching mostly professionals and students about to embark on their careers.  
---
The Business English Academy is looking for full-time native speaker teachers to teach in companies on both the European and Asian sides of the city.  Our students are mostly mid/senior level managers with some experience of language learning and very high expectations.
We tend to have very few low level classes with most of our students between B1 and C2 level. As most of our work is off-site we need teachers who can work without constant supervision and support.
If you are a qualified teacher (minimum CELTA) with experience of teaching professionals and would like to work with challenging students, then please submit your application below.

The form should load below.  If you are having trouble access the form via this button:
---