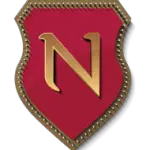 The Nişantaşı University English Language Department is seeking qualified full-time instructors of English to teach language in the English Language Preparatory Program.
---
Established in 2010, Nisantasi University (NU) operates four campuses at easily accessible locations around Istanbul.
In fall 2017, NU will be consolidating all faculties and resources under one roof in a breathtaking, state of the art campus in Maslak – Smart Campus 1453.
NU is renowned for having a global perspective with international partnerships as well as a highly qualified, international academic staff. It is one of the members of the European Higher Education Area and has recently expanded to include campuses in the UK and Ireland.
COMPREHENSIVE TEACHING PACKAGE

• Highly competitive salary dependent on qualifications and experience and will be discussed during interview
• Sponsored legal work permit
• Health insurance
• Modern facility at Maslak which is in the center of Istanbul
• Ongoing professional development opportunities
• 14 paid annual leave days plus 11 national holidays
REQUIRED QUALIFICATIONS AND EXPERIENCE
• Native English Speaker or Native Level English speaker (IELTs 7.5 Academic certificate or equivalent)
• Minimum Bachelor's degree required from a recognized university in English Language or Literature, TESOL, Applied Linguistics or Education with an English teaching major-essential (Master's degree desirable)
• Have a recognized TEFL Teaching qualifications at CELTA, DELTA level or above (no online accepted).
• Minimum 2 years post-secondary previous teaching experience (private tutoring and part-time roles are NOT acceptable)
• Proficient user of Microsoft Office Suite (Word, Excel, PowerPoint)
• Ability to communicate clearly and concisely both in written and oral English
• Preferably hold a work visa and residence permit in Turkey and/or must eligible to work in Turkey
IDEAL CANDIDATES
- will be a native speaker of English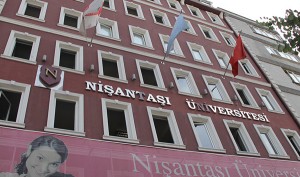 - must hold planning and organizational skills
- have an English Teaching Certificate and/or related experience
- preferably have a BA in TESL/TEFL, Education, Applied Linguistics or a closely related field
- preferably hold a work visa and residence permit in Turkey and/or must eligible to work in Turkey
We welcome applications regardless of age, gender, ethnicity, sexual orientation or religion.
---