A brief guide to getting a teaching job in Turkey
There are a lot of variables involved in getting hired for any job.
While you can't control everything, there are certain matters you can take into your own hands right now.
We have helped hundreds of people get English teaching jobs in Turkey so we know what works.
Here are the top 5 things you need to do.......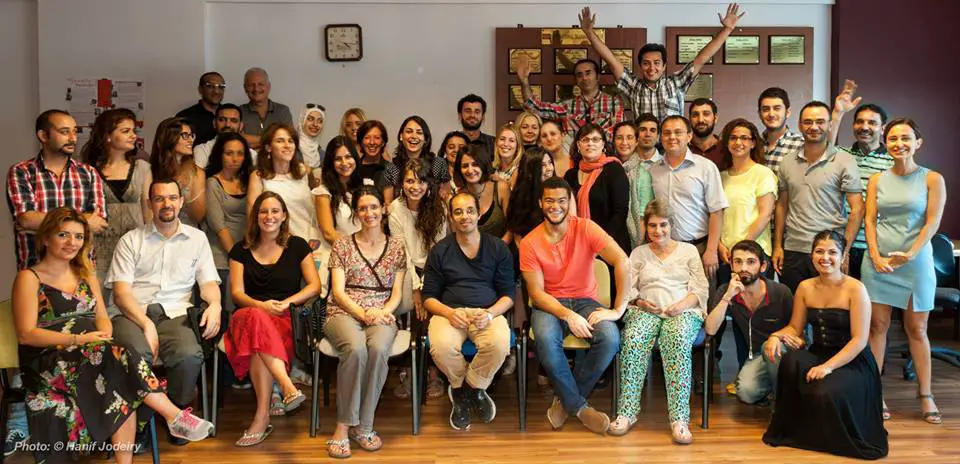 A brief guide to getting a teaching job in Turkey
1. Get properly qualified
To work legally (with a work permit) you need a university degree and a TEFL certificate of some description.
While most employers prefer teachers to have a CELTA certificate, the minimum requirement from the Ministry of Labour for a work permit is a 120 hour online TEFL certificate.
The CELTA course is excellent and if possible it should be the course you choose, but it's very demanding and at around £1,000 it's quite expensive too.
Anyone with limited time and money can safely take the online TEFL route into teaching in Turkey which will get you up and running as a teacher for around $200.
Native speakers with a university degree plus CELTA or online TEFL and a well designed CV have a very good chance of getting hired within a couple of weeks of jobs hunting.
Upload your CV and apply online using our job board.
Non-native speakers need to give their future boss a way to justify hiring them over a native speaker.  A language schools' customers (the parents, students or the students' employer if the company is paying the fees) will usually expect a native speaker in return for the good money they are investing in the course. Non native speakers need to go the extra distance to build a strong case for themselves.
You can do this by supplementing your qualifications with online courses like those offered by Coursera and free workshops like those offered by ITI Istanbul.
---
2. Write a CV that employers want to read

Make no mistake, a good CV is the only way to get a call back. 
If you are serious about teaching in Turkey you need to make your CV a masterpiece.  We can help you do that quickly and easily here.
It's amazing how many awful CVs we receive here at English Jobs Turkey.  They will simply be ignored by any employer no matter how good your credentials are. 
A badly designed CV will never be read.
Faced with a stack of hundreds of CVs to whittle down to a shortlist, a recruiter will spend absolutely no more than 30 seconds initially looking at each individual CV.
Your layout and font should be clean and clear.  All the important information should be easy to find.  It should look like you spent some time and effort to present yourself properly.  It sends a message that you are serious about working, and recruiters only want to talk to people who really do want to work.
You must tailor your CV to each job you are applying for and your CV must be focused on your teaching experience and qualifications.
We are absolutely not interested in your public relations or marketing experience or anything else like that. 
You might think there are related skills, and there very well may be, but do not leave the employer guessing at what they might be. 
Any non-teaching related work experience which you mention on your CV (at your peril!) should be very carefully described in terms of how it made you a better teacher.  For example, under work experience in marketing you could write, "Learned how to present complex information in a clear and concise manner".
As a non-native speaker you need to do some extra work to make your CV stand out. Employers need to be given extra reasons, extra motivation, to take a gamble on you. If your CV, cover letter and accompanying emails are not written in grammatically perfect, high level formal English and completely error free, you have got next to no chance. 
Get your CV checked by a professional for free here.
Don't forget, you are applying for a job as an English teacher.
The most important skill required for that job is the ability to speak English extremely well! As a non-native speaker you are being judged on your English from the very first moment, so take matters into your own hands and make your CV a lethal weapon. I can tell you from a lot of experience, most CVs are terrible.
The good news is that its really not that hard to make your CV better than most of the rest. I have to admit I have been guilty of making judgements about people based solely on the layout of their CV, only to go back and read it more carefully later and realize the candidate I had written off is actually worth calling back.
Do not take that risk!
Make a good impression from the first moment and build on that throughout the rest of the recruitment process.
---
3. Know how and when to apply, and who to apply to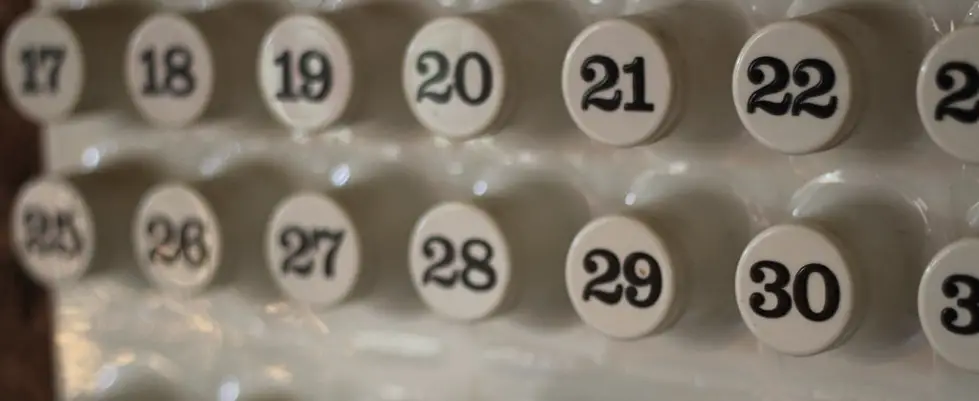 The months leading up to the end of the 2nd term (Feb-June) is when most recruitment activity takes place in primary schools, high schools and universities.
Schools may get more desperate in the month or two before the new academic year starts, so July and August can be a good time to stick your neck out if you aren't a native speaker or are low on experience and/or qualifications
Language schools tend to hire all year round as the need arises, so you can apply for those anytime.  The well known ones can be found on our job board at all times.
All kinds of jobs are advertised all year round actually but not as many as February to June, it's much more random. Whenever you apply you need to be proactive and do some networking.  Join some expats groups online, there are several on Facebook, and ask friends and family for contacts in any schools you are interested in.  Personal recommendations go a very long way.
Certain places with a reputation to uphold will prefer not to advertise publicly in the middle of the academic year because it looks bad to their customers. This is where networking becomes even more important as these jobs will be filled by word of mouth.
Over the years we have developed relationships with a huge number of schools and teachers around Turkey so you can fast track the networking process by signing up to our newsletter here, and uploading your resume to our job board.
In terms of who to apply to, just emailing the info@ address on a schools website will not get you very far.  Ideally you would get the name of the human resources manager (if there is one) or the Head of English and email them directly.  You should also follow it up with a brief call to check they received it and possibly arrange a time to meet them.
You can also try a couple of groups that are always active on Facebook.
Istanbul English School Blacklist
Job offers are always posted there and people give lots of feedback based on their personal experiences with different schools. There are also offers from private tutoring jobs and language schools there too.
Be careful though.  You shouldn't necessarily believe everything you read in Facebook comments, quite often there is more to the full story than meets the eye.
Certain people have problems wherever they go and it might not be a general problem with the company at all.  Try and speak to more than one person about any school you are interested in and ultimately go and see for yourself.
There are a couple of straight up recruitment sites which are not teacher focused, but I have heard some teachers are using them:
I've never used them personally, and my school has never used them as a source of new teachers so I don't know how effective they are.  It certainly can't hurt to try though.
---
4. Prepare well for the interview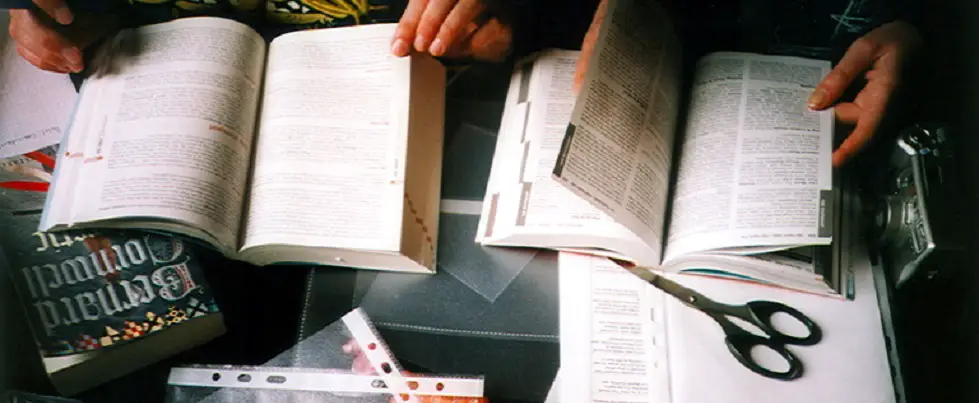 You're almost there.
Your CV landed you an interview and now it's time to seal the deal. So what's the best way to prepare?
Research the institution.
You should know why you want to work there and whether you are a good fit for each other. Have a look at their website and find out their latest projects. Think of ways to link what they are doing with things you have done, and ways in which you could contribute to similar things in the future.
Prepare some answers to common questions.
It's fairly easy to anticipate a lot of the questions you will be asked so you should decide how you will answer those beforehand. Here are some examples:
Why do you you want to be a teacher?

Why do you want to work in this school?

If I walked into your lesson during an outstanding lesson, what would I see?

What's your teaching philosophy/style?

How do you use technology in your lessons?

How do you present yourself to a new class?

How do you encourage shy students?

Describe a classroom management challenge you have faced and how you dealt with it.

Which is more important, teaching or learning, and why?
How would you answer these questions? Write your ideas in the comments box below.
Prepare some questions to ask.
You will be asked if you have any questions. Saying "no" does not look good!
Here are some suggestions:
What are your students' goals?

How do you assess students' progress?

What professional development opportunities are there at this institution?

What materials do you provide?

What behaviour managements procedures do you have in place?
Bring a portfolio of lessons you've created.
This is impressive and shows that you are prepared. It gives the manager a chance to see what it is that you do in the class.
You should be collecting and organizing all the lesson plans you make anyway but you should also make it a habit to collect a few examples of students' work as well.
If you haven't got any teaching experience then you can at least bring along some plans and materials you created while getting your teaching qualifications.
---
5.  Get a residence permit

This step will vary depending on your individual circumstances. 
But overall, it is true to say that employers are much more interested in hiring people who already have a residence permit.  That is the key point to take away from this section.  If you want to understand why, read on.

If you are planning to stay in Turkey long term you will need a residence permit one way or another.  The system has changed a lot recently and there is a lot of confusion around.
If you came in on a tourist visa it is quite a lot harder to convert to a residence permit than it used to be.
The work permit now doubles as a residence permit so logically, if you have a job offer,  it seems like you shouldn't need to apply for a residence permit at all.  However, you can't apply for a work permit from within Turkey unless you have a residence permit.  The online work permit application form which is completed by the employer asks for the candidates residence permit number, and the application cannot be completed without it.
There are several types of residence permit.  Many people make the mistake of applying for the one for teachers or for work purposes.  But in order to apply for a residence permit for work purposes you need a contract and a confirmation letter from the Ministry of Labour in Ankara, which you can't get unless you already have a residence permit!
This leaves you with the only option (both in the old system and the new one) of applying for a Long Stay Residence Permit.  This route assumes that you won't be working in Turkey at all, and you have to therefore prove that you can support yourself while you are here.  Turkey is understandably not keen on handing out residence permits to people who are unable to support themselves financially.  That's why you have to provide evidence of sufficient funds in a Turkish bank account to support yourself for the length of your stay.  Currently that is estimated to be 300USD per month.  If you are applying for a residence permit for 6 months you need to show a bank statement of a Turkish bank account with the equivalent of 6 x 300$.
Additionally, you also now have to have private health insurance.  As you are claiming that you won't be working in Turkey you won't be covered by the Turkish state health service (SGK) if you get ill or have an accident, and the government does not want have to foot the bill if you do need medical care in Turkey.  Under the Long Term Residence Permit route you are an unemployed foreign visitor making no contribution to Turkish society and therefore no right to state benefits.  That's why you have to prove you are self sufficient in all respects.
The third thing you need is proof of address in the form of a notarized copy of your rental agreement.
As you can see, getting a residence permit is quite a lengthy procedure and involves approximately 2000TL in costs.
For all these reasons employers are much more interested in hiring people who already have a residence permit.  Not only does it show that you are committed to a life in Turkey, but it also means they can apply for your work permit immediately and cover themselves legally much more quickly.
---
In Summary
To get a teaching job in Turkey then you need to have a university degree, a TEFL certificate, a well written CV, and if possible a residence permit.
If you do, you have a great chance of getting an interview at least.  At the interview if you dress well, are friendly, professional and can confidently answer some basic questions about teaching you will get  job.
It would love to hear your comments about this article and feel free to share your own experiences.
I really hope this information helps you.
---
Image by Moyan Brenn (Copyright)