Are there any ESL teaching jobs for non native speakers in Turkey?
 Most jobs are advertised for native speakers and many people feel like there is quite a bit of discrimination going on.  Are there any ESL teaching jobs for non native speakers?
Let's look at what you can do to improve your chances....
Are there any ESL teaching jobs for non native speakers?
I got my first teaching job by walking in to a school and asking if they needed anyone.
I was young, friendly, dressed smartly, completely inexperienced and totally unqualified!
But I am a native speaker………..so I got the job.
Luckily for the school I am a hard worker and I quickly became pretty good at the job.
But that's not always the case!
It's a sad fact that it's very easy to get an English teaching job in most countries if you were born in the USA, UK, Canada, Australia or New Zealand.
It's sad because so many better qualified (non-native) teachers struggle to find work. Why do so many employers assume that speaking English as your mother tongue qualifies you to teach it?
Many native speakers fall into the job because it's the easy option.  They don't necessarily want to be a teacher, but the money is OK and work is easy to come by.
All too often, they don't do a particularly good job and often leave after 1 year or, worse, in the middle of the year.  And sometimes without any notice at all.
On the other hand, non-native speakers have made a commitment to teaching. They've made a choice to dedicate themselves to the subject.
Teaching something you had to work hard to learn yourself is very different from teaching something you acquired naturally as a child.
Non native speakers can often empathize with the students much more easily because they've been a student of English themselves. They know how confusing prepositions are when you first try to learn them. They know how hard it is to recall irregular verb forms.
As a result they have developed strategies for explaining and remembering these things which they can pass on to their students to make their lives easier.
Many new native teachers have no idea what a preposition is let alone how to explain them to students clearly!
The challenges non-native speakers face
If you are a non-native speaker of English hoping to get a job as an English teacher, then it is going to be harder for you to find work. There is a strong preference towards 'native English speakers' and if you are not one then it will mean you need to do a few things differently in order to succeed.
This is article will set out the exact steps you need to take in order to overcome the challenges you face.
Despite the challenges, there are many success stories from people who have gone down this path successfully before you.
Let's look at what you can do to improve your chances of getting a job teaching English in Turkey....
---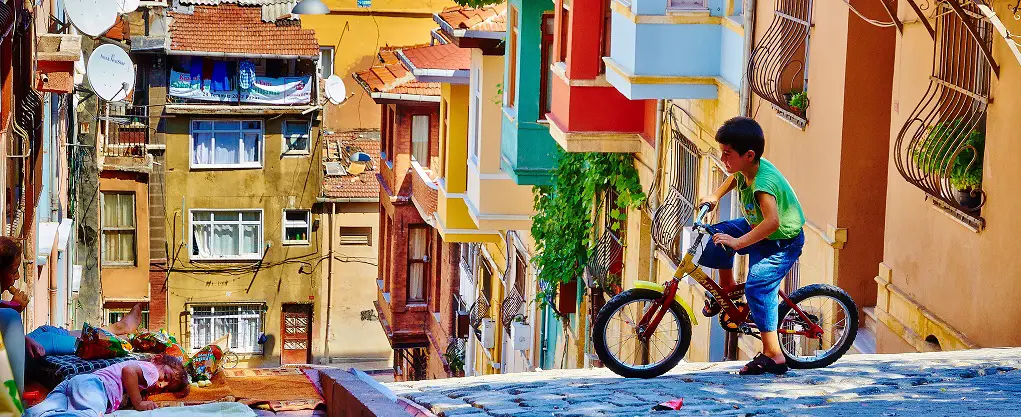 ---
Facing the challenges of getting ESL teaching jobs for non native speakers in Turkey
There is little doubt that most English language teaching jobs in Turkey are advertised for native speakers. So it's a real challenge to get hired if that's not you. However, there are plenty of jobs to go around. Non-native speakers just need to do certain things to make themselves stand out in the crowd and get noticed!
Use your native tongue to your advantage
Many schools in Turkey now offer other foreign languages as well as English. It's much harder for them to find a native French, Spanish or Italian teacher than it is for them to find an native English speaker. Have you considered teaching English and your native language?  The two for one deal will be very enticing for many employers from language centers with business clients to private schools.
Spend some time in an English speaking country
If you can, it is great to spend some time (at least 6 months or more) in a country where you are going to be surrounded by English. If you have already done this make sure it is featured clearly on your CV.  Sometimes it can be just enough to tip the decision in your favour. Often a recruitment manager will need to justify your appointment to the General Manager or school owner and any time spent in the US or UK for example can really help them do that.
Probably the biggest fear employers have is that a non-native speaker will have a heavy accent, so do all you can to improve yours. You might consider some English polishing with a native English teacher – a few lessons can make an enormous difference. Perhaps consider some Skype conversation classes with a native speaker on www.skypeders.com where all the native teachers live and work in Turkey.  You never know, making friends with some teachers in Turkey might even help you in your job search directly.
Get internationally recognised teaching qualifications
These days you have almost 0% chance of getting a teaching job without the proper qualifications. This is one area where you do have to invest some money in your future. No matter what degree you have, or how many years of experience you have, you must have an internationally recognised teaching certificate in order to qualify for a work permit in Turkey. If you are serious about working as a teacher in Turkey it is not even worth considering trying to do so without a qualification. A CELTA is the absolute best option because it is preferred by employers and also offers the most comprehensive training. However, if money is an issue an online TEFL like this one is absolutely perfect for your needs.
While it's true that pretty much everyone could do with taking a serious look at their CV, as a non-native speaker you need to do some extra work to make your CV stand out.
Employers need to be given extra reasons, extra motivation, to take (what some might consider) a gamble on you.
If your CV, cover letter and accompanying emails are not written in grammatically perfect, high level formal English and completely error free, you have got next to no chance.
Don't forget, you are applying for a job as an English teacher.
The most important skill required for that job is the ability to speak English extremely well!
As a non-native speaker you are being judged on your English from the very first moment.
Any mistakes on your CV will stand out like a sore thumb because this is a document you have spent time creating.  If there are mistakes, the recruitment manager will assume that you have checked the CV and you weren't able to identify these mistakes, leading to only one conclusion about your English level.  Use a spell checker, use a grammar checker, ask a friend to proof read it, then check it again.
I can tell you from a lot of experience, most CVs are terrible.
Rightly or wrongly, I make a judgement on someone almost instantly from the layout of their CV.  Let's face it, at this point that's all I have to go on!
The good news is that its really not that hard to make your CV better than most of the rest.
---
Understand how and when to apply, and who to apply to
Language schools tend to hire all year round as the need arises, but private schools and universities usually do the bulk of their recruitment at the end of one academic year in preparation for the next, so starting from March until about August when most positions are filled. You will see jobs advertised all year round but its sporadic and it can be hard to come into a class in the middle of a term and take over when someone else left off.
Certain places with a reputation to uphold will prefer not to advertise publicly in the middle of the academic year because it looks bad to parents. This is where networking becomes important, as these jobs will be filled by word of mouth.
One way to fast track the networking process is by leveraging the power of social media.  There are a couple of groups that are always active on Facebook:
Istanbul English Teaching Greenlist
Istanbul English School Blacklist
Job offers are always posted there and people give lots of feedback based on their personal experiences with different schools.  There are also offers from private tutoring jobs and language schools there too.
Be careful though.  You shouldn't necessarily believe everything you read in Facebook comments, quite often there is more to the full story than meets the eye.  I've witnessed first hand how easily the truth gets twisted when someone has an axe to grind.
Certain people have problems wherever they go and it might not be a general problem with the company at all.  Try and speak to more than one person about any school you are interested in and ultimately go and see for yourself.
There are a couple of straight up recruitment sites which are not teacher focused, but I have heard some teachers are using them:
I've never used them personally, and our school has never used them as a source of teachers so I don't know how effective they are.  It certainly can't hurt to try though.
ESL teaching jobs for non native speakers
Over the years we have successfully secured many ESL teaching jobs for non native speakers in good schools all over Turkey.  We have worked with teachers from Chile, Peru, Brazil, Russia, Germany, Italy and Belgium to name just a few.  The most important factor in the minds of the employers seems to be a non native speakers accent, so this is something worth focusing on if you are serious about working as an English teacher in Turkey.
---
If you have anything to add to this article please comment in the box below. 
Are you a non native speaker teaching English in Turkey already?
How easy was it to get a job and how did you manage it?
What questions do you wish you had asked before you took the job you have now?
To learn more about how to get hired as a teacher in Turkey with more specific advice on how to set yourself apart from the crowd, download our free guide to getting an English teaching below.
I'd be delighted to hear from you.
Images:  Copyright by Moyan Brenn