How to access YouTube and Twitter in Turkey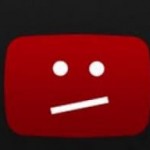 The Turkish government banned access to Twitter and YouTube this week.
Don't worry too much though.
It's easy to get around this and access any other blocked websites or Internet services you miss from back home.
All you need is this brilliant service.
It used to be a luxury.
Now......it's a MUST.
It's on my phone, iPad and laptop.  It's very easy, and it's very cheap.
Considering the current political events, it has never been more important!
Reliably access Twitter, online poker, BBC iPlayer, ABC, CBS, UK or US only podcasts, dozens of TV channels and other Internet services like Spotify and Pandora in Turkey.

A VPN service (Virtual Private Network) makes it seem as though your computer is located in whichever country you select.   So you can access YouTube, Twitter and more in Turkey no problem.
It allows you to circumnavigate any attempt to restrict your access to Internet services based on your geographical location.  (It is way more powerful and robust than just changing your DNS settings).
With one account you can switch between a choice of 8 countries including the UK, USA and Canada.
You get mulitple server options so there is never any downtime, and the customer support is amazing.
They will even remotely assist you to install the software if you want!
I've been using it for 4 years now and I have NEVER had one single issue that they couldn't solve within 30 mins.
Its incredibly easy to setup.
No technical knowledge required.
If you miss any TV shows from back home, want to avoid the government interferring with your social networks or if you are tired of resetting websites that automatically translate to Turkish, this is your answer.
I shopped around and tested several alternatives but this is the best. I hope you enjoy it as much as I do!
Let's face it, there isn't much on Turkish TV really is there? 🙂