Full-Time Native English Teachers Wanted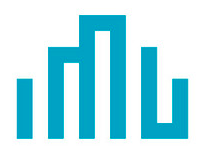 Website ISTANBUL MEDENIYET UNIVERSITY
ISTANBUL MEDENIYET UNIVERSITY IS LOOKING FOR FULL-TIME NATIVE ENGLISH TEACHERS
Mission 
Our mission is to train intellectual, solution-focused, responsible, and poised individuals who use English efficiently in academic studies at research universities but also actively use it in their professional and social lives. Therefore, along with language and academic skills work, the School of Foreign Languages strives to raise students' awareness of their own learning and of themselves as learners, helping them to realize their full potential.
Vision 
Our vision is to provide an education-focused experience for our students. The academic and social development of students will be enhanced by the most effective of the latest approaches in language instruction. Our lecturers' career development will be supported in accordance with the aims and plans of the university.
The Department promotes the integrated use of educational technology, provides and supports continuous professional development for its staff, and contributes to the development of English Language Teaching (ELT) in Turkey and abroad. We encourage ongoing professional development for our instructors and offer opportunities for specialization through a variety of developmental activities as well as through institutional project work.
Applicants should have a Bachelor degree in the area of language and/or education, a Master's degree in English language teaching or applied linguistics, and/or an English language teaching diploma or certificate awarded by a recognized accrediting body; and recent and relevant experience in teaching at tertiary level.
Please send your full curriculum vitae, together with copies of qualification documents.