Kanguru Preschool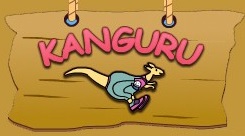 Website Kanguru Preschool
Urgently looking for English/Turkish bilingual preschool teachers
We are a preschool established in Levent, İstanbul, Turkey for 17 years.
The Kanguru Preschool aims to provide education and private nursery care for children aged 1 to 5.
The school incorporates parents into the children's' education and development, thus strongly encouraging parent visits. In a cozy, home-like environment, the staff employs teaching methods which concentrate on basic human values, and seek to develop the child's social, emotional, physical, and mental abilities. Since 2001, English-language training has been incorporated into the education.
We are in immediate need of a bilingual English/Turkish preschool teacher to work as a pair with a native English teacher to run a 4 years old class together.
The teacher is expected to have fluent English and control of the Turkish language.
We prefer preschool teachers who are educated/experienced about the needs and interests of 2-5 years olds. We are looking for a team worker who is sharing, loving, caring, responsible, self disciplined, creative and open to learn.
Teachers with Turkish citizenship will be given priority.