Native English Teachers Wanted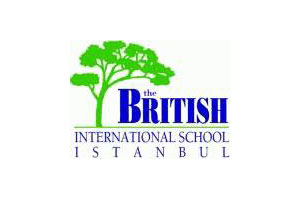 Website British International School Istanbul
Inspiring Lifelong Learning
The British International School Istanbul is a private International School in Turkey, offering a modified English National Curriculum, IGCSE and the International Baccalaureate Diploma Programme. The school comprises two campuses; a city campus for Pre School and Primary and a purpose built campus at Zekeriyaköy for Pre School, Primary and Secondary. The school has a co-educational community that includes students from over 55 nationalities, between the ages of 2 ½ to 18 years. As an international academic school, graduates are sent to universities throughout the world, predominantly to the UK and USA.
BISI is dedicated to providing inspiring caring education to young people.In this regard we seek to hire the best teachers possible for our schools.
We can only consider applications from teachers who can prove that they :
Are a native speaker of English
Hold at least a Bachelors degree in the subject that they will teach from a recognised university.
Hold a recognised teaching certificate of diploma
Have a minimum two years full time teaching experience in schools
Can provide good references from the Head or Principal of their previous two institutions
In addition to this teachers who have:
Previous overseas teaching experience
Experience in teaching IGCSE or IB courses (for Secondary teachers)
Are of especial interest to our recruiters.
BISI will only hire teachers who can be available for personal interview.
BISI does not hold telephone interviews with candidates. A first interview by telephone may be possible but personal interviews are a requirement.
The following documents are available to download:
1. BISI_Teaching_Application_Form
2. Recruitment Policy
3. BISI_School_Intro
Please complete the application form and email it to the appropriate Director.
Note. Incomplete Application Forms will not be acknowledged
Pre School & Primary School Deputy Director: Amanda Ilhan amandailhan@bis.k12.tr
Pre School & Primary School Director : Richard I'Anson richardianson@bis.k12.tr
Secondary School Director : William Bradley williambradley@bis.k12.tr